Eco – Tower #41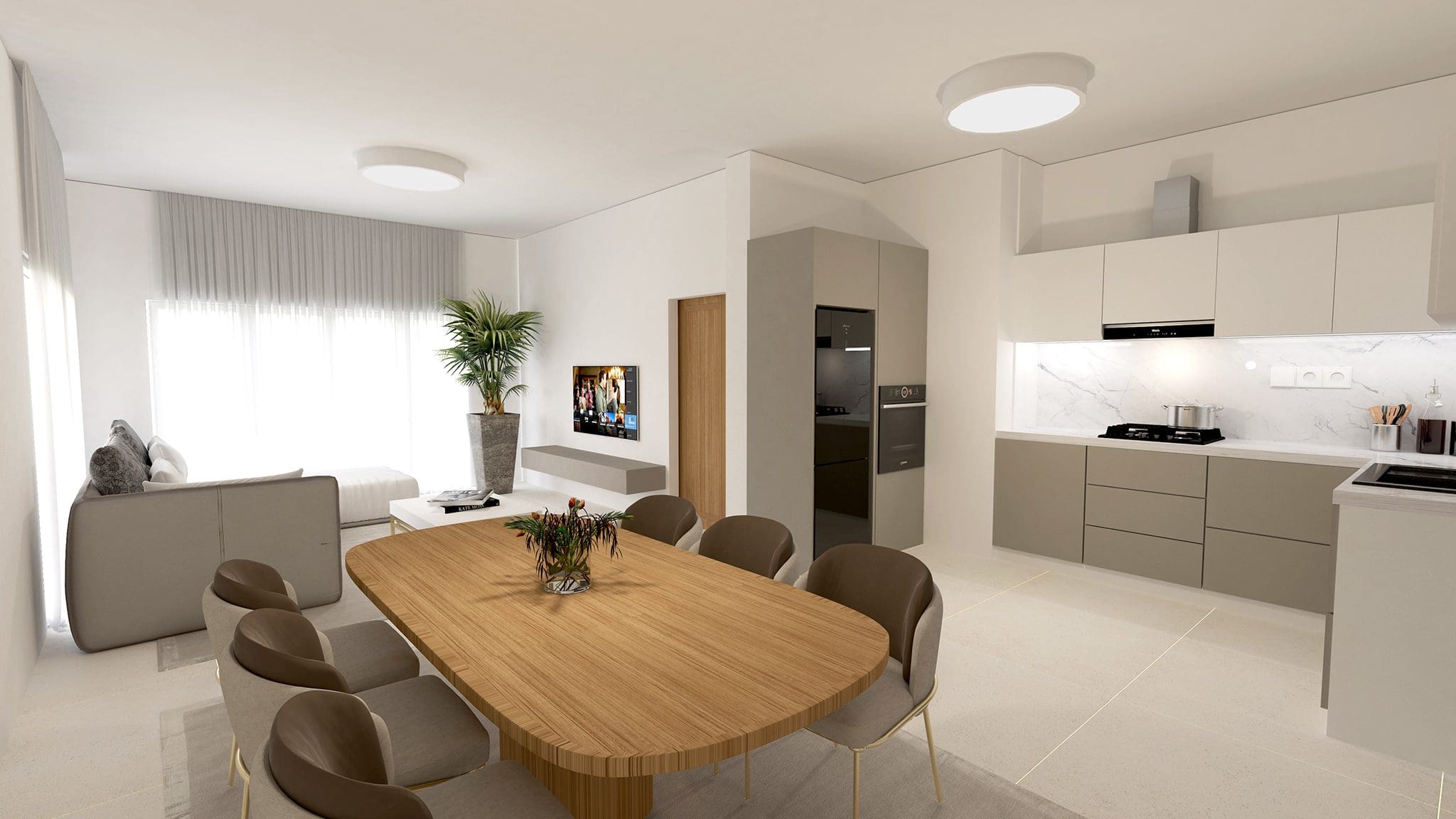 This project is composed by apartments of 1, 2 and 3 bedrooms. It is located in one of the most well-known areas, close to Thimonia bakery, in a very quiet neighborhood, in Dali – Nisou.
The building has 3 floors and a total of 20 apartments. On the ground floor we have the parking places, storage area, a conference room, an apartment and a play area. Big corridors which lead to the elevator and the stairway. Spacious areas in all apartments. On the 1st floor and the 2nd floor we have 9 apartments per floor. On the 3rd floor we have an apartment and roof garden.
Το έργο αποτελείτε από διαμερίσματα των ενός, δυο και τριών υπνοδωματίων. Βρίσκεται κοντά στο Φούρνο Θημωνιά, περιοχή Δάλι – Νήσου σε μια πολύ ήσυχη γειτονιά.
Το κτήριο διαθέτει τρείς ορόφους, με σύνολο 20 διαμερίσματα. Στο ισόγειο βρίσκονται οι χώροι στάθμευσης, οι αποθήκες, αίθουσα συνεδριάσεων, ένα διαμέρισμα και χώρος παιχνιδιών. Μεγάλοι διάδρομοί που οδηγούν στον ανελκυστήρα και στο κλιμακοστάσιο. Άνετοι χώροι και μεγάλες βεράντες σε όλα τα διαμερίσματα. Στον 1ο όροφο και στον 2ο όροφο υπάρχουν 9 διαμερίσματα ανά όροφο. Στον 3ο όροφο υπάρχει 1 διαμέρισμα και roof garden δυο άλλων διαμερισμάτων.
Artboard-2@300x-80-scaled